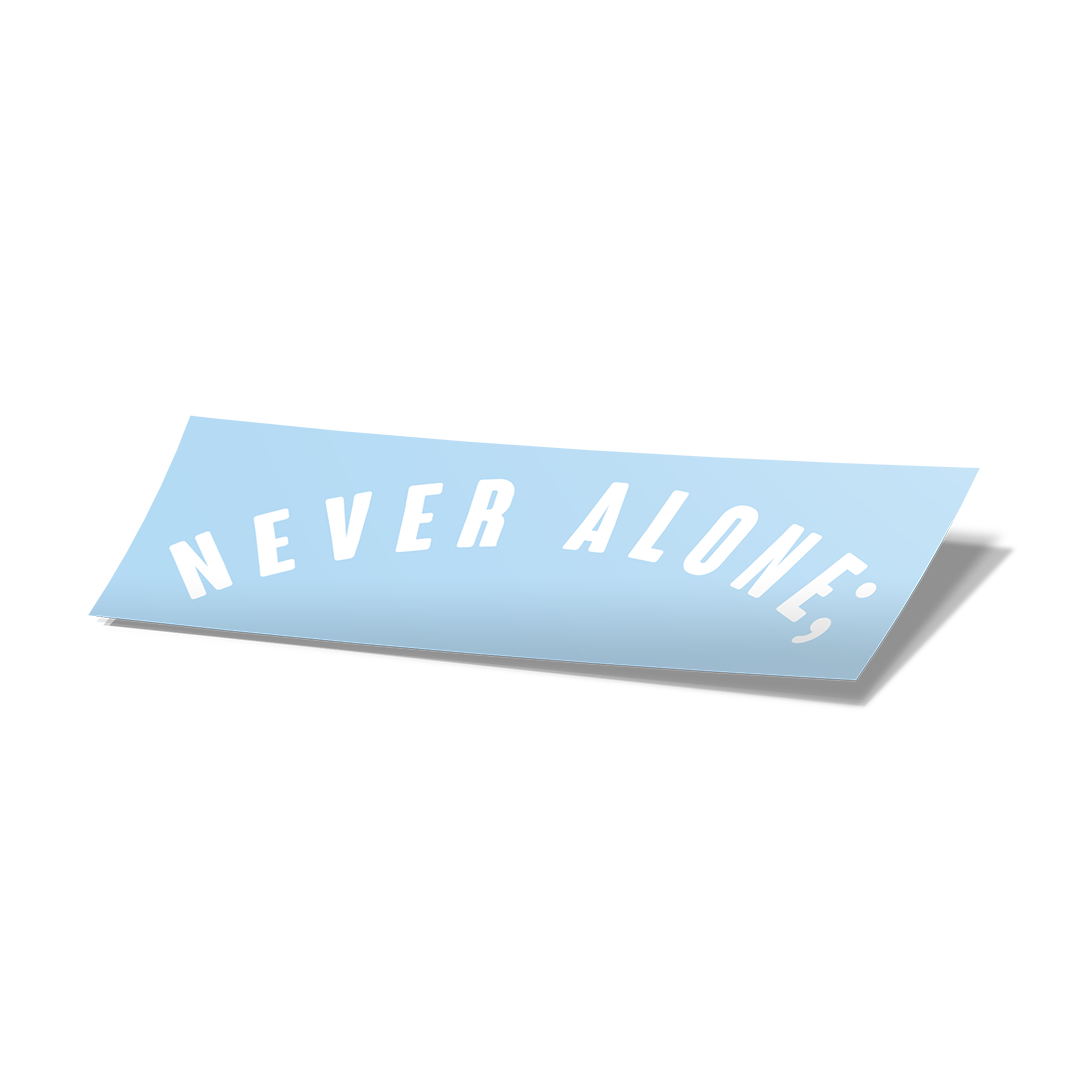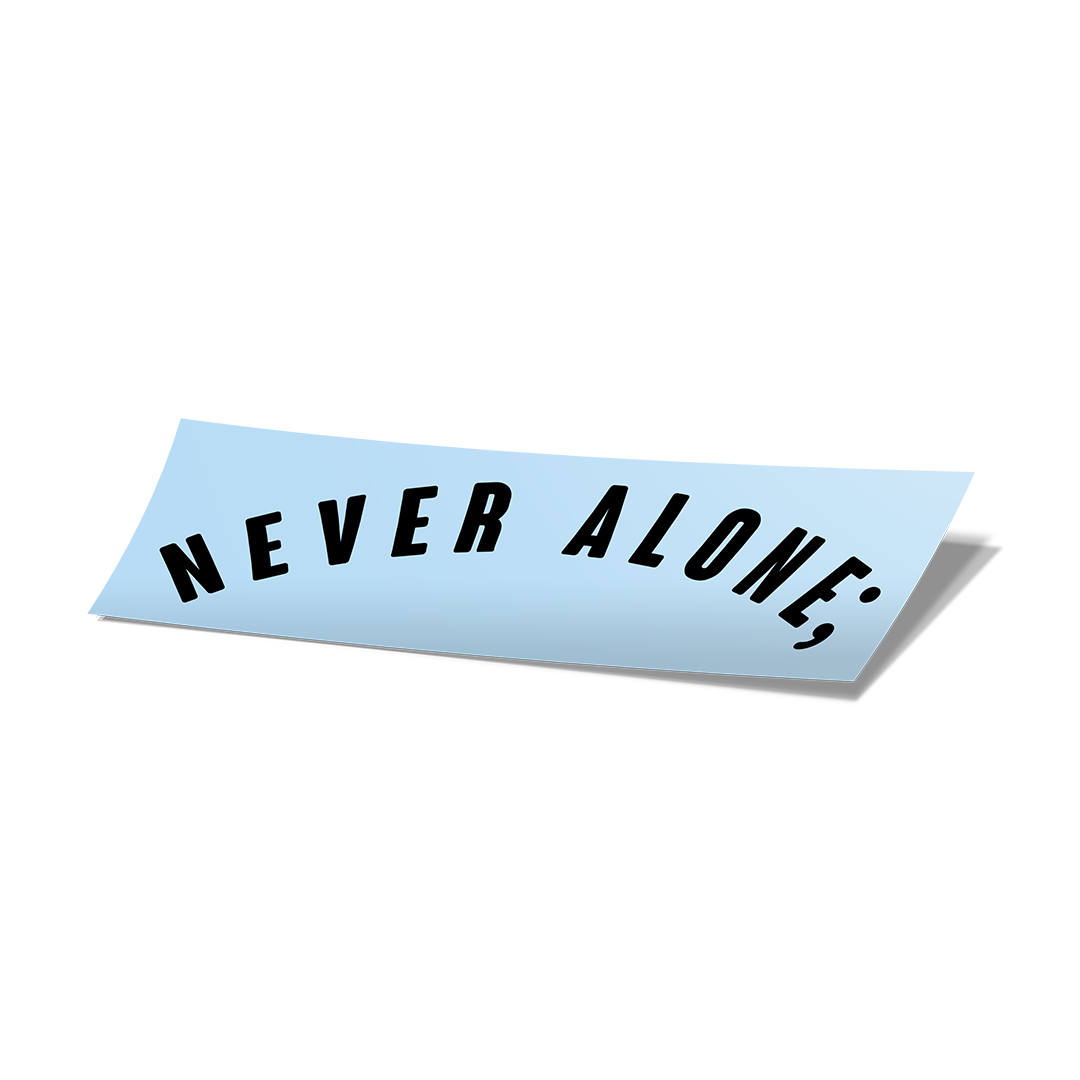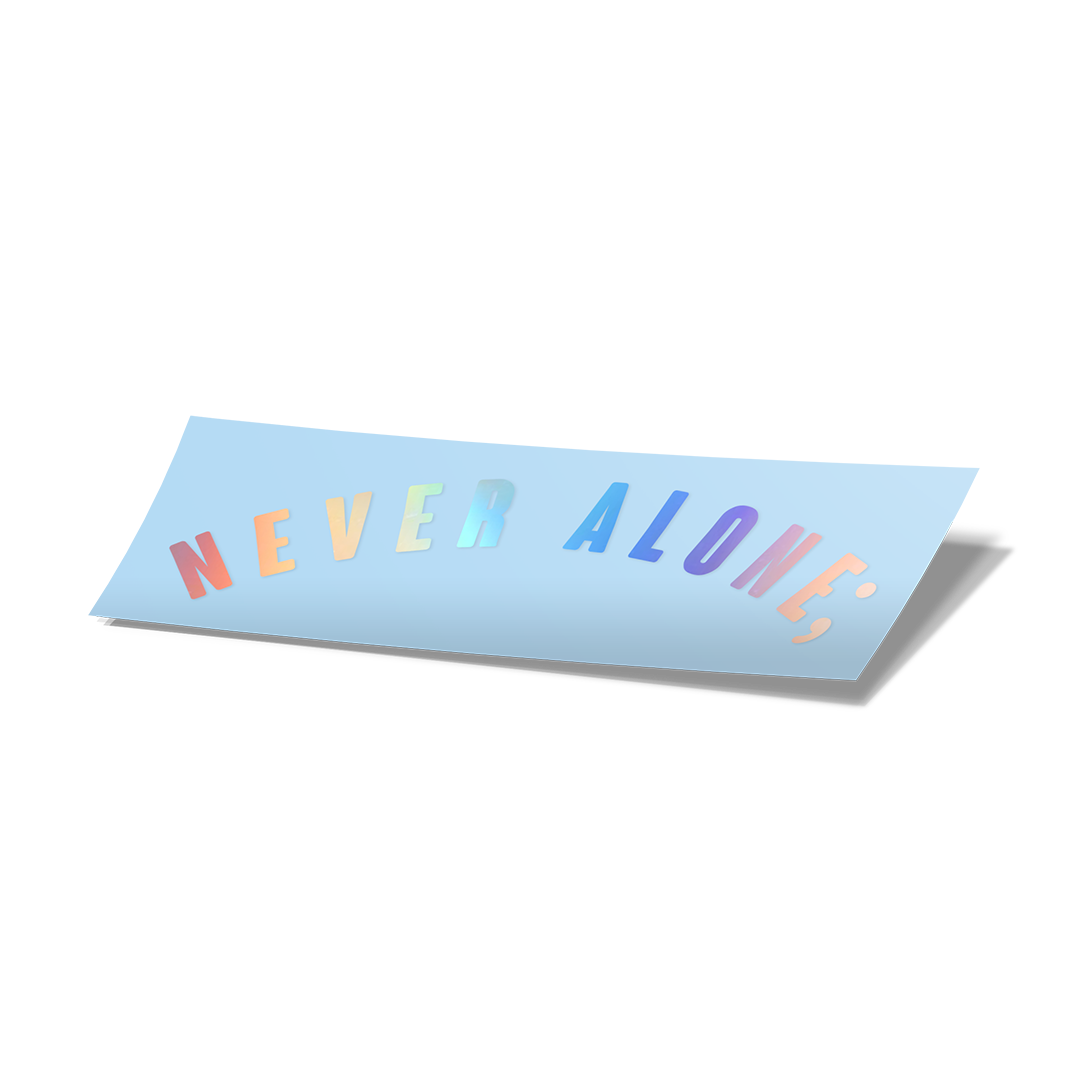 Never Alone; Curved Vinyl Cut Sticker
Our Never Alone; decal is a must have if you believe in our message as much as we do!
Coming in a choice of three colors - White, black & holographic!
Please select the correct color and size prior to completing your order.
Size: 
12" x 3"

To view our sticker installation instructions, please click HERE.