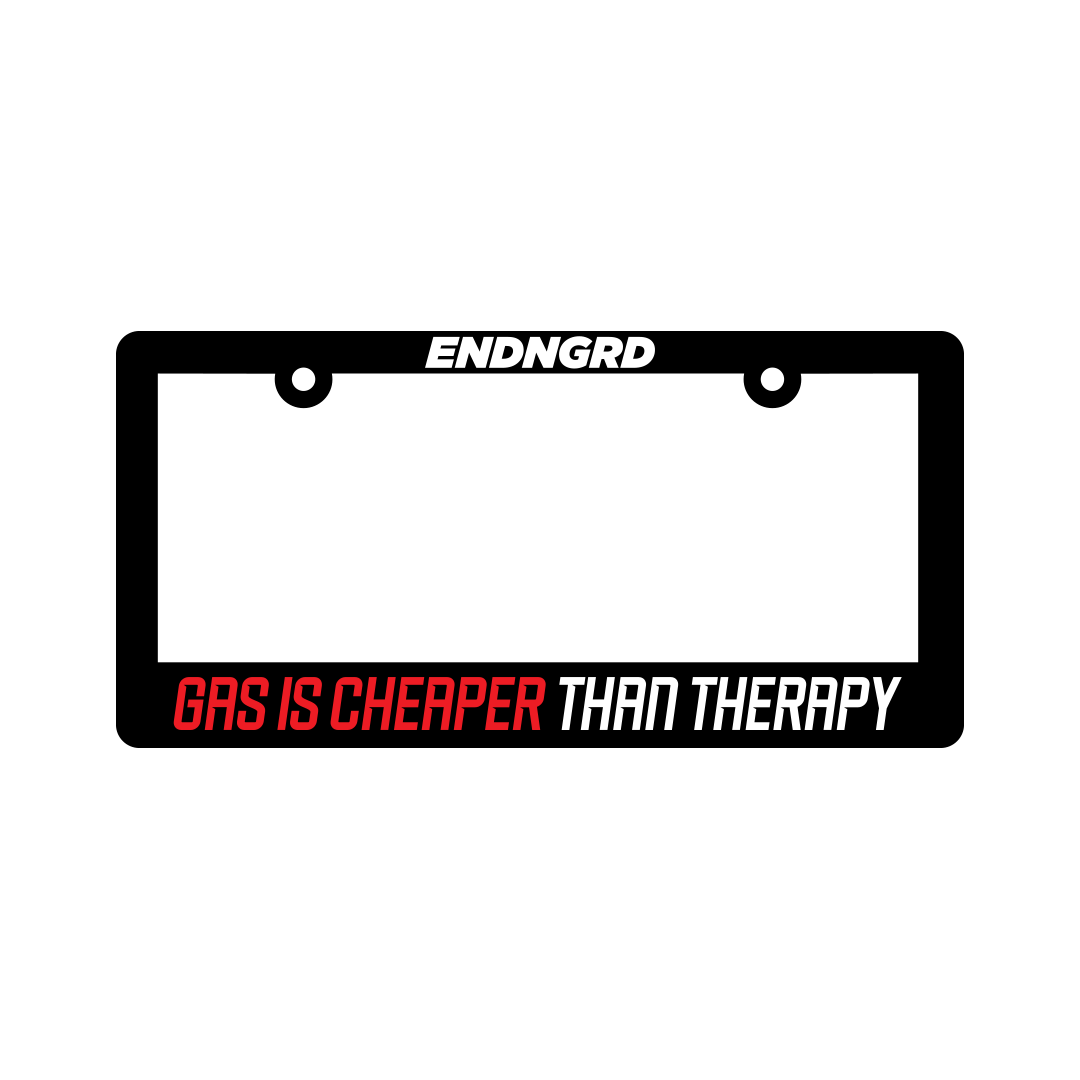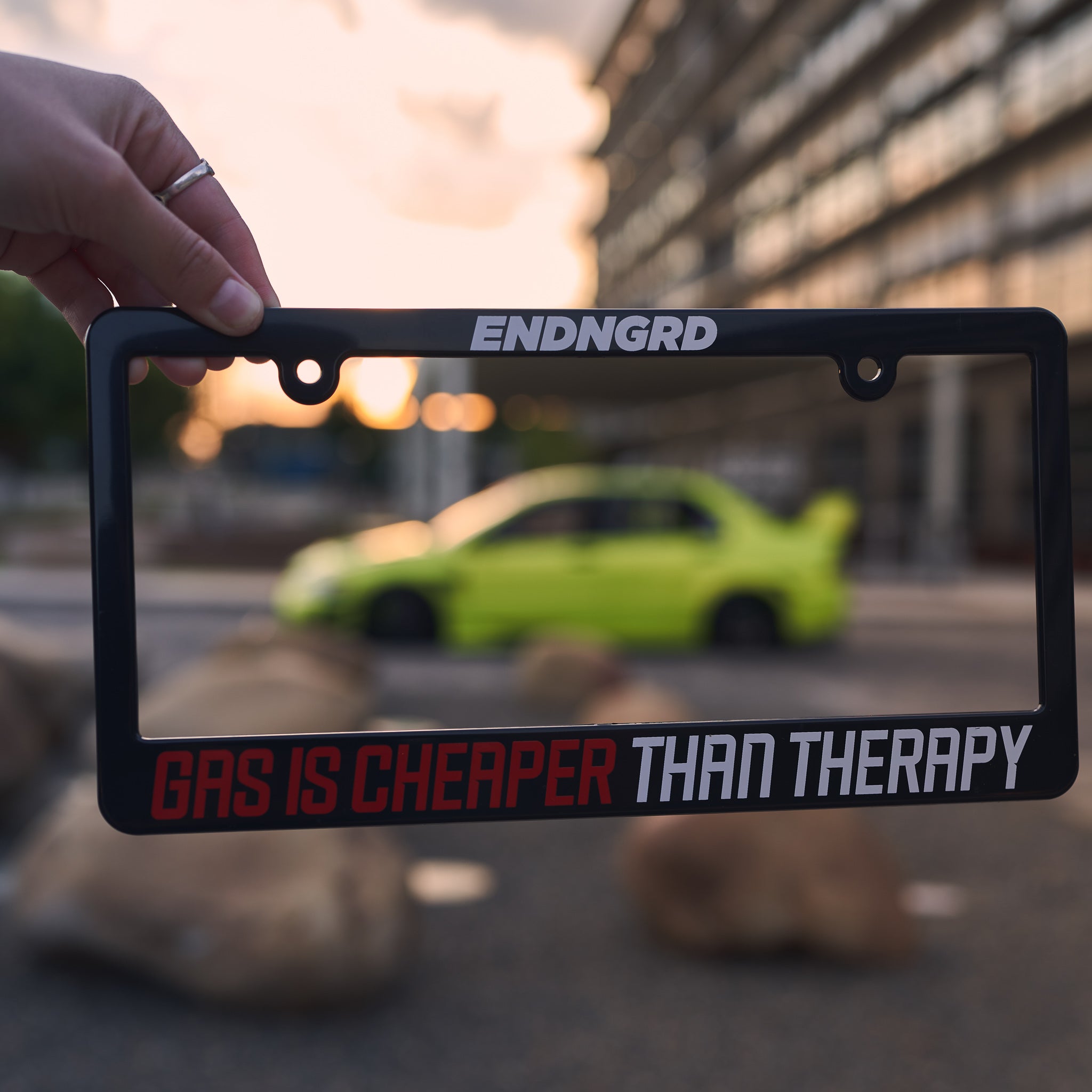 Gas Is Cheaper Than Therapy License Plate Frame
It's time to throw away those old dealership license plate frames and replace them with one of our awesome Gas Is Cheaper Than Therapy plate frames.

Made to fit US and Canadian license plates.
Made from strong Polyurethane plastic.

Please note: Due to varying locations of registration stickers, we are not responsible if the license plate frame obstructs your registration sticker.