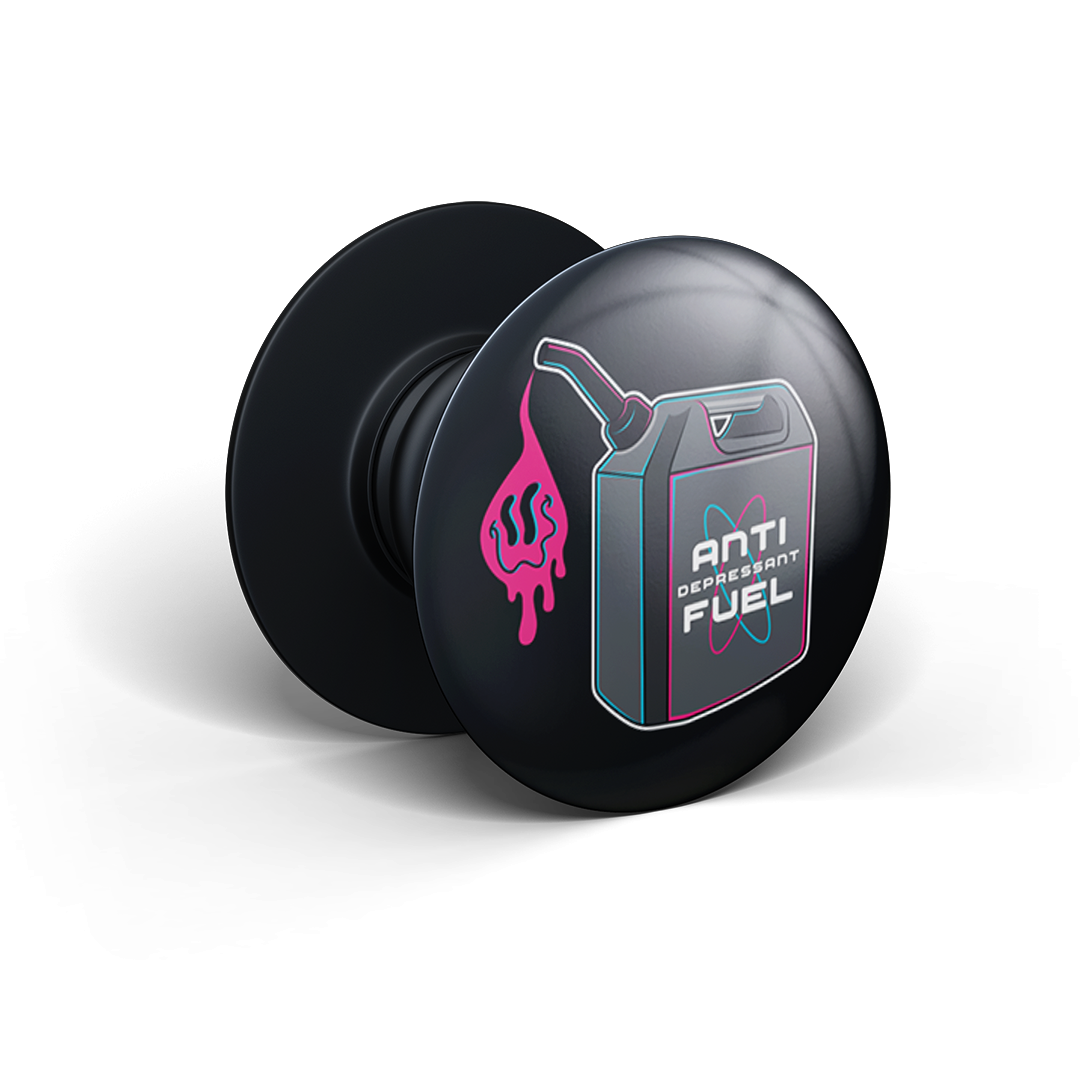 Anti Depressant Fuel Phone Grip
Get a grip with our new Call 988 collection phone grips!

Phone grips aren't just a necessity for security and to avoid the cost of pricey repairs, they're also a bit of fun! Make your phone that little bit more convenient. It also works as a stand; both vertically and horizontally.

While this item is meant for phone use, please handle with care.